intent.ly Tag Implementation – Order Confirmation Page in Shopify
1. Login to the Admin Page:
The URL will be look like this: https://Your-Shop-Name.myshopify.com/admin/
2. Select "Settings" on the left-hand menu: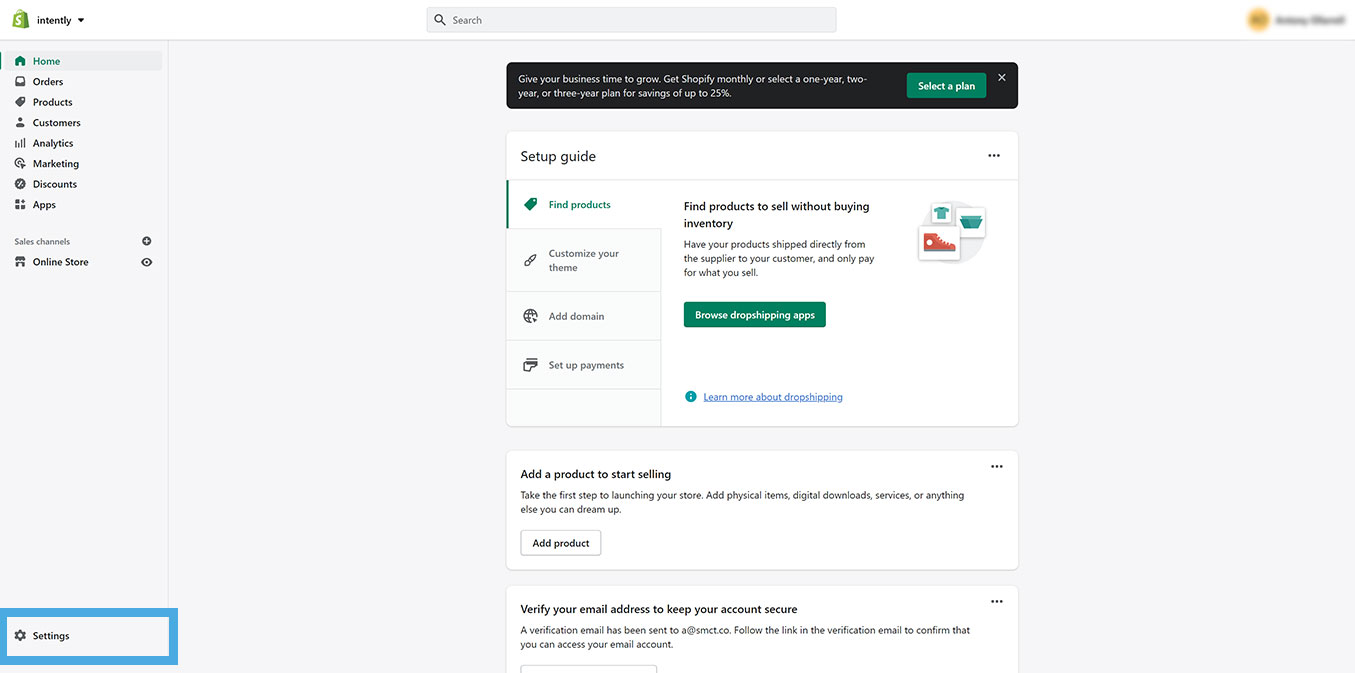 3. Select "Checkout" in the menu that just opened: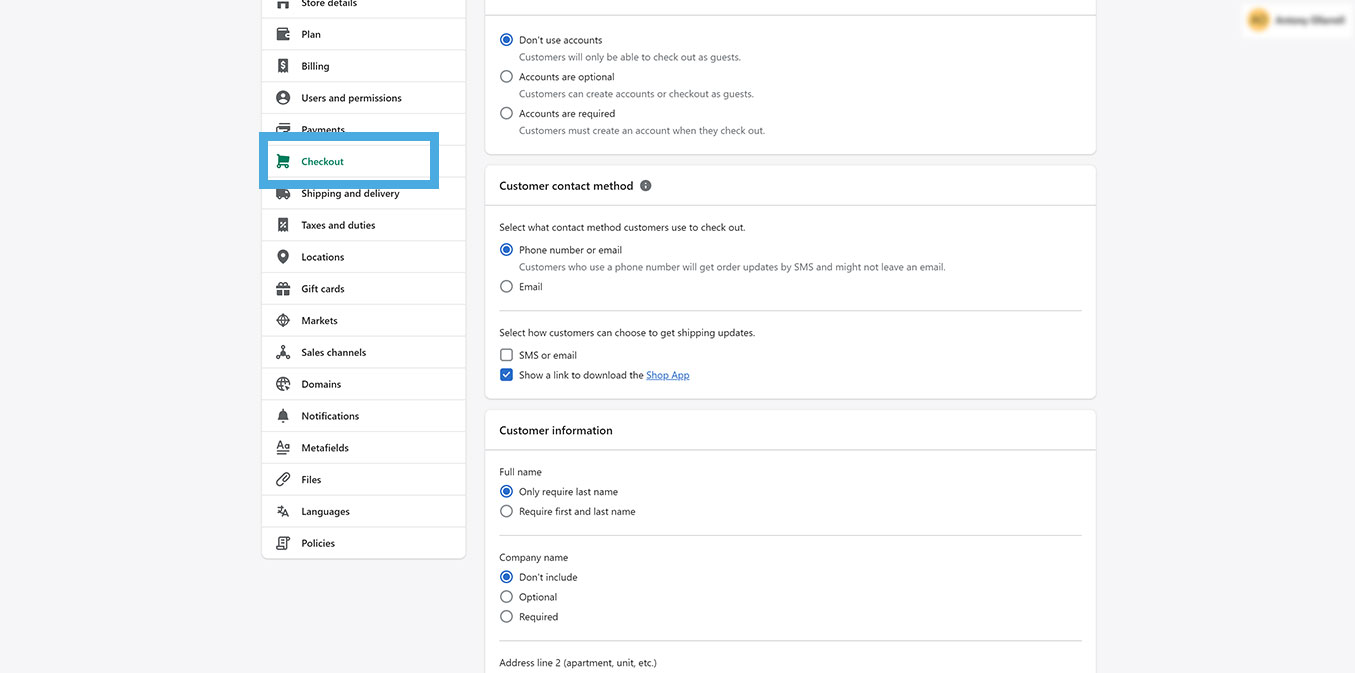 4. Scroll down until the section "Additional scripts" and paste your custom SmarterTag: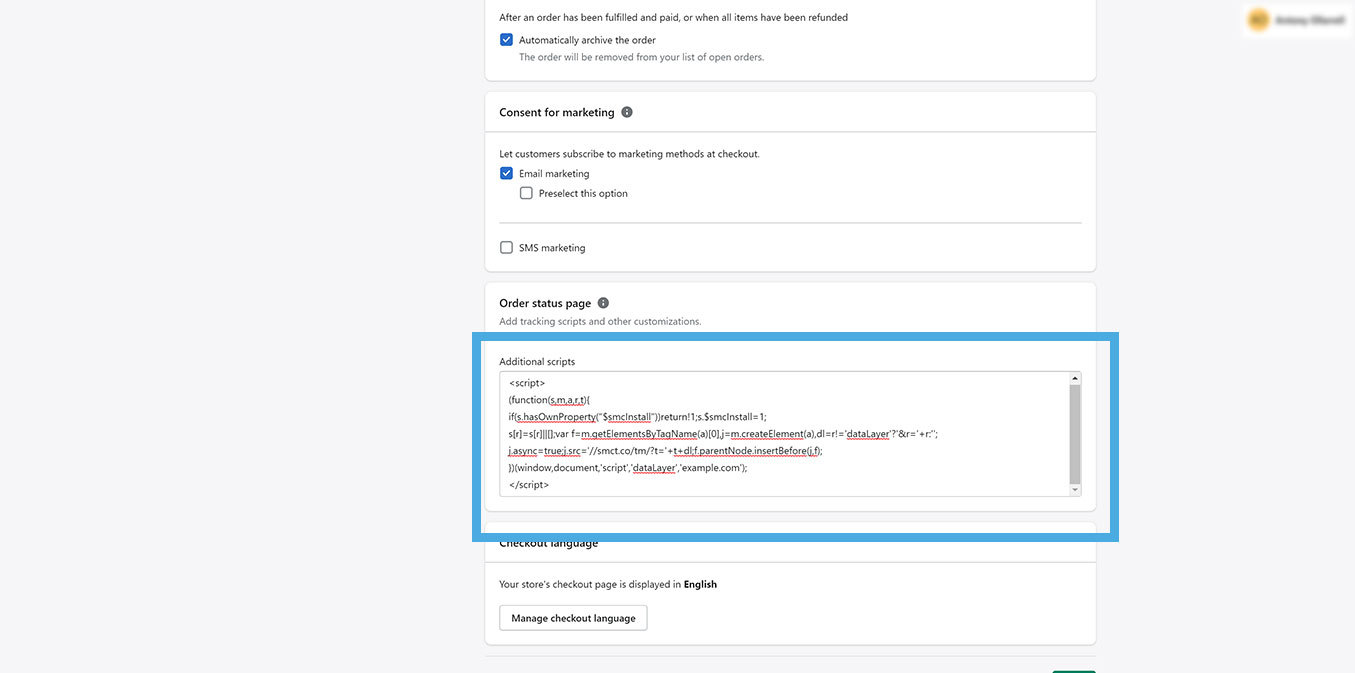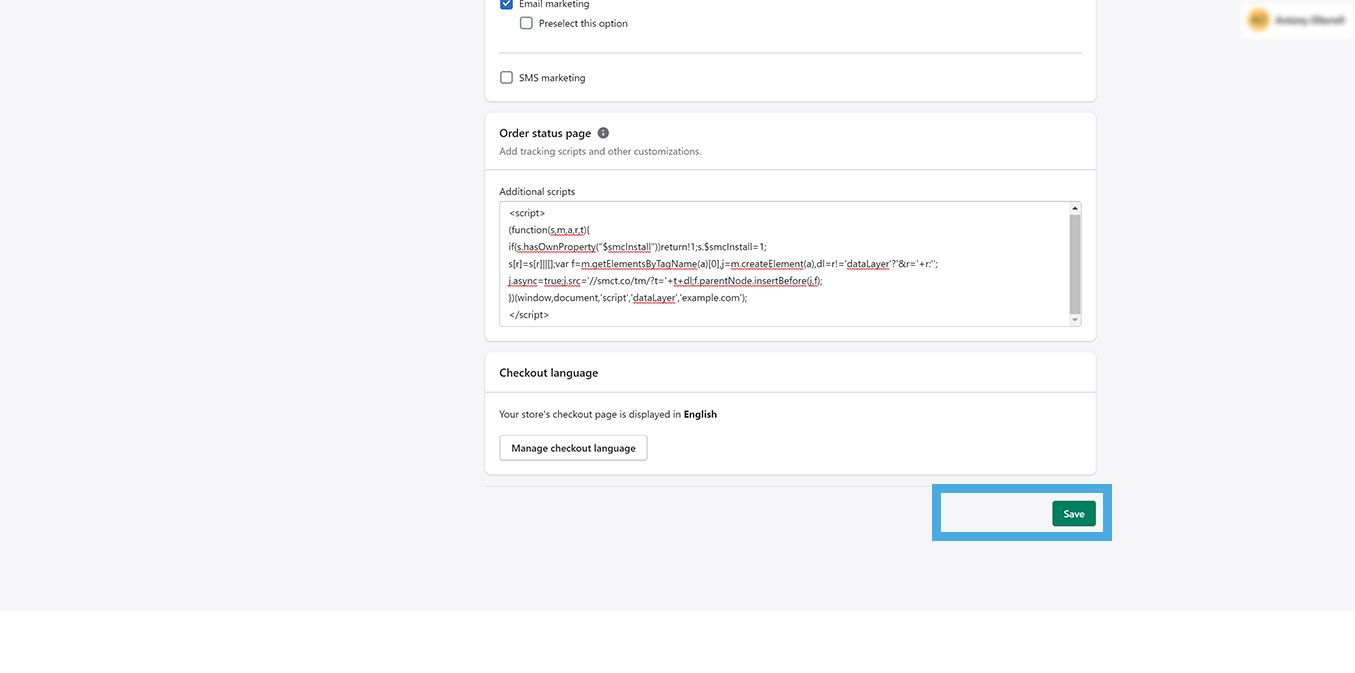 ✓

Your Tag should now be live on your Site!